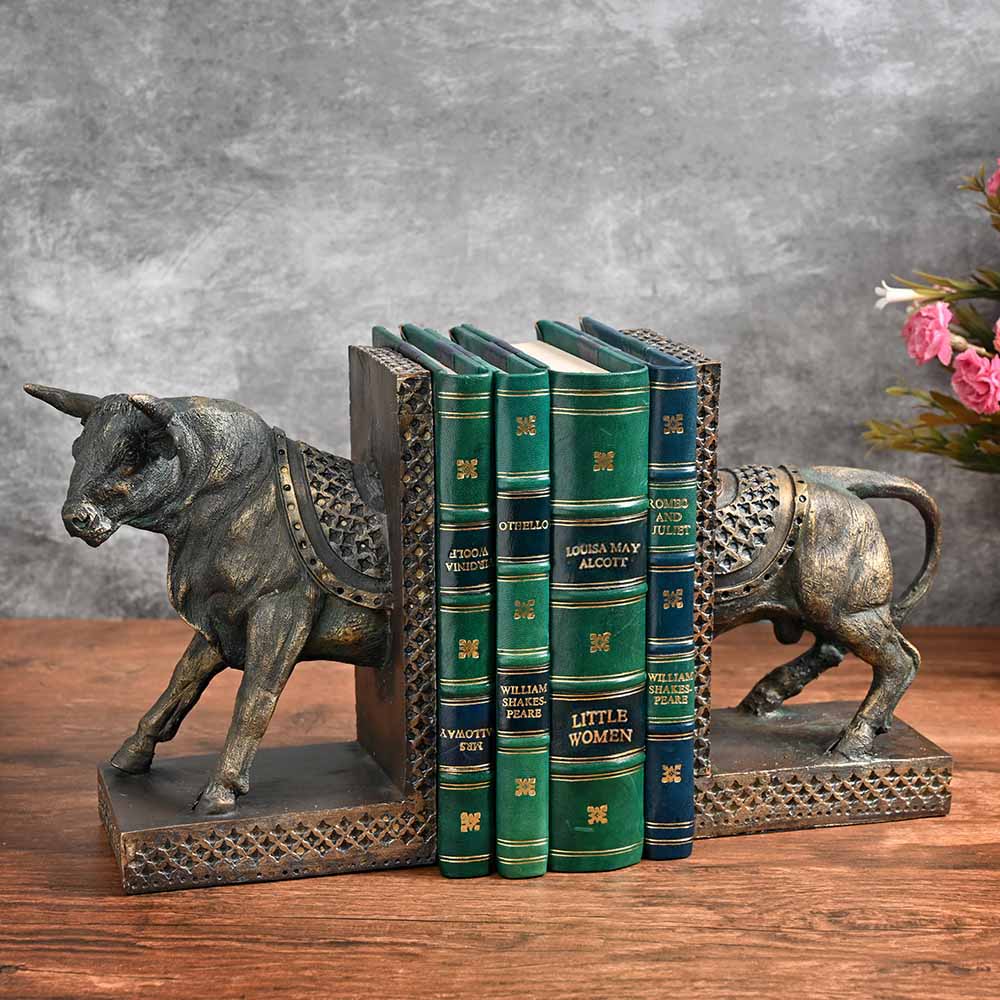 2 products
Bookends
Bookends are used to support and organise books on a shelf. They help to keep books upright and prevent them from falling over or becoming disorganised. Bookends come in a wide range of styles and materials, and can be used to add a decorative touch to a bookshelf or library. They can also be used to theme a bookshelf, such as by using bookends that match the subject matter of the books being displayed. Some people use bookends simply for functional purposes, while others collect and display them as decorative items.

For all the book lovers out there, get a chance to organise your eclectic collection of books with premium quality bookends from Truly Earthy. These bookends will instantaneously accentuate your home décor by perfectly aligning your books.

Luxury bookends

The luxurious feel that our bookends have is simply tremendous. These can be placed to hold your book together or even a standalone home décor item in your bedroom, living room, study room, office etc.

Our bestseller is the Unique Law bookend, this neatly done bookend is for art lovers, and it seamlessly serves the functionality of holding books.

Bookends as decor gifts

Bookends make for perfect gifting ideas on special occasions to your loved ones. You can give bookends as anniversary gifts, birthday gifts, housewarming décor gifts etc.